Dr. Jackson's Picks For the Best Sandwiches in Summerville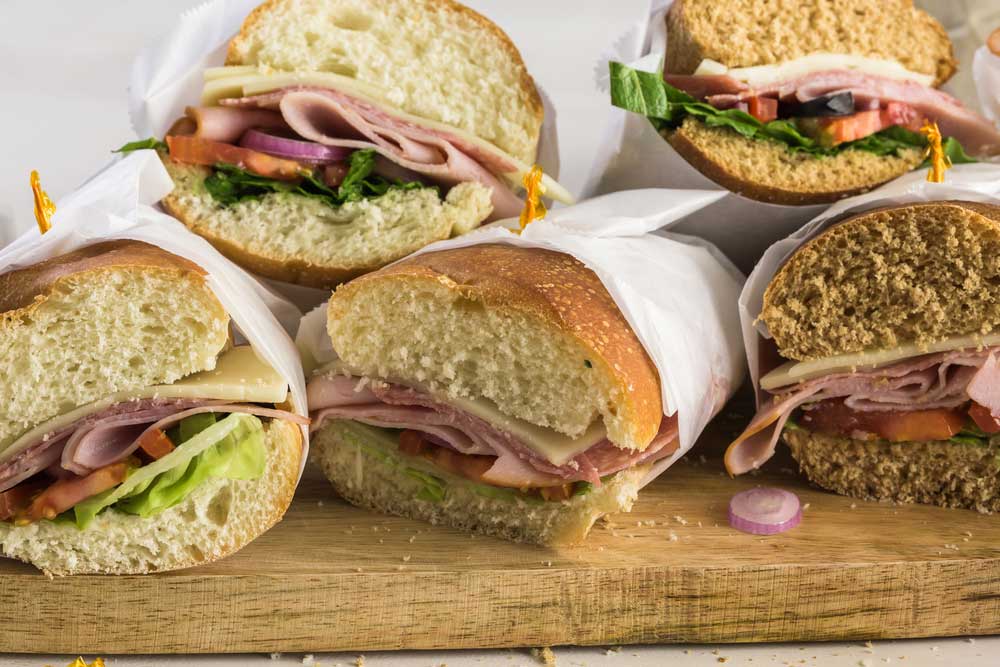 Dr. Jackson loves a great sandwich! And he's in luck because Summerville is a town with no shortage of delicious sandwich options. These five places are some of our favorites:
First up is Groucho's Deli, a local chain that originated in Columbia, South Carolina. This place is known for its hot sandwiches, with the STP dipper being a particular favorite. Groucho's is the place to go if you're in the mood for a hearty sandwich that will fill you up.
More info: https://www.grouchos.com/summerville/
Next on the list is Eclectic Chef, a deli located off of Central Avenue that is a Summerville staple. This place serves some truly gargantuan sandwiches for lunch, with the Grilled Brisket & Cheese and the Chicken Cordon Blue Panini being smart choices. Eclectic Chef is worth checking out if you're hungry and looking for a substantial meal.
More info: http://eclecticchef.net/
Derek's @ Coastal Produce Stand might not look like much at first glance, but don't let the location or the fact that it's inside a produce stand fool you. This place serves up some seriously delicious gyros and is definitely worth a visit.
More Info: https://www.facebook.com/DEREKSGYRO/
Ye Old Fashion Ice Cream & Sandwich Café is the place to go if you're in the mood for something a little more classic. This no-frills establishment serves up one of the best BLTs in Summerville, and is an excellent option if you're looking for a simple but delicious sandwich.
More Info: https://www.yeolefashioned.com/
Finally, we have Five Loaves Café, a low-country staple serving health-conscious fare. This restaurant offers several delicious sandwiches, with the Roast Beef and the Hot Ham and Brie being particularly popular choices. If you're looking for something a little lighter but no less delicious, Five Loaves Café is the place to go.
More Info: https://www.fiveloavescafe.com/
Overall, these five sandwich places are some of the best in Summerville and are well worth a visit if you're in the mood for a delicious sandwich. Whether you want something hearty and filling or something a little lighter, you'll be able to find something that suits your tastes at one of these great establishments.